Animals self-medicating (known as Zoopharmacognosy) is core to our work at the Catherine Edwards Academy and at Naturally Animals. We are unique in being able to provide a complete range of organic herbs for self-selection, but also consults with Catherine in person or via a telephone consults, to ensure that every animal's needs are met for lasting results. Catherine also offers a range of training courses, for both animal owners and therapists, to expand their knowledge in this area.
Zoopharmacognsy refers to the process by which animals self-medicate and naturally forage plants and their essential oils, algae, clay and other natural products.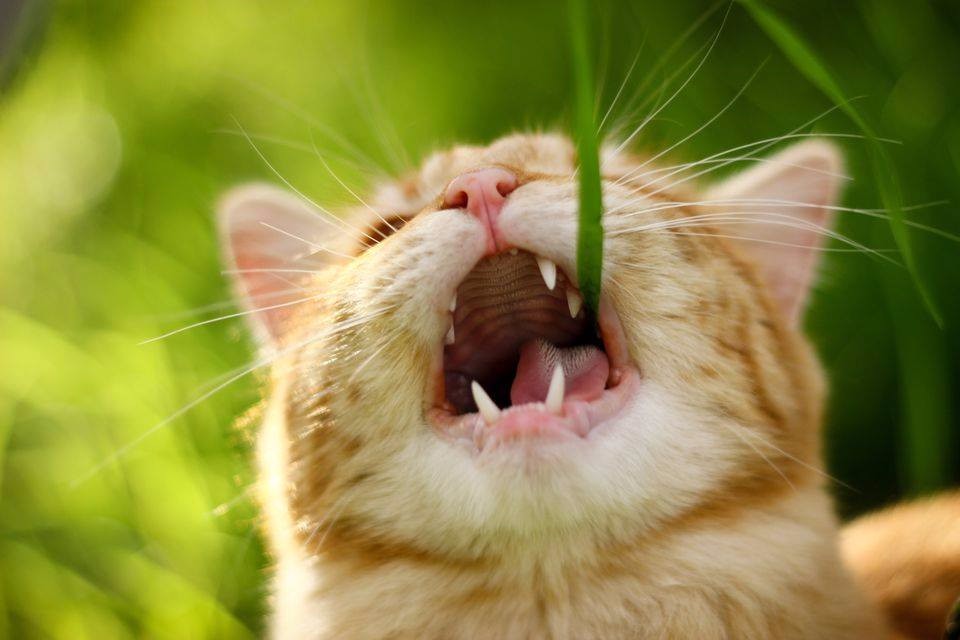 This practice allows an animal to use its innate ability to prevent disease. Zoopharmacognosy was coined by Dr.Eloy Rodriguez a biochemist and professor at Cornell University. The word is derived from the ancient Greek zoo "animal", pharmaco "remedy", and gnosy "knowing".
Before animals became domesticated, they roamed free selecting plants, algae, clays, vitamins, minerals and herbs which would be beneficial to aid in recovery from illness and to maintain health.
Today's animals are not quite as lucky and are taken away from their natural habitat where the grasslands and herbs suited their constitution. On the one hand, many pastures and natural environments have not retained their mineral balance, variety of grasses and herbs and on the other hand, many owners over supplement which does not allow an animal the choice of selecting those plants that they would forage in the wild in order to maintain their health. Modern diets for our animals are often restrictive and can lead to imbalances in the body resulting in both structural, physiological and emotional problems. This applies to herbivores, omnivores and carnivores, as if the environment is out of balance or polluted or deficient this is reflected throughout the whole food chain.
Animals have an inherent ability to rebalance themselves, however are only able to do this if presented with a suitable selection of secondary compounds (natural plant extracts) found in herbs, essential oils, clays, vitamins, algae and minerals which they then freely self-select. By enriching the animal's environment, and therefore facilitating a more natural self-medicative environment, owners can facilitate their animal by balancing on both a physical and emotional level. Applied Zoopharmacognosy practitioners facilitate the enhancement of an animal's environment by offering a selection of excellent quality secondary compounds such as oils, algae, clays, dried herbs and powders for self-selection. We bring nature to your animal!
A key aim of Catherine Edwards and Naturally Animals is to provide a suitable range of herbs to meet this need. As Applied Zoopharmacognocists we do not diagnose, but simply offer the plant extracts on the basis of the symptoms displayed by the animal and observe the animal's reactions. We are trained to recognize distinct behavioural profiles exhibited by animals in response to plant secondary compounds and minerals. We also provide the owner with information on the properties of the plant extracts, and importantly teach the owner how to work with the secondary compounds with their animal(s) for health maintenance. You will find this one of the most rewarding experiences that you can have with your animal and we guarantee it will greatly enhance your relationship with each other!
During the Consultation
With my range of therapies, I offer a unique opportunity to address and maintain your animal's individual needs. A consult may involve Iridology, Applied Zoopharmacognosy, Red Light Therapy and / or Animal Communication, as appropriate / required by the owner. A full environmental assessment and information gathering is key to a successful consult to ensure that we are aware of all circumstances affecting your animal.
The owner will be required to sign a permission form allowing us to work with your animal. A range of appropriate secondary compounds will be offered to your animal allowing them to select those plant extracts needed to nutritionally maintain health and wellbeing. Subtle signs of the animal's response to the herbs are observed and it is important that whilst this process is taking place the animal has as few distractions as possible. Every animal is different depending on their constitution, environment, inherent weaknesses and preferences. A written report with recommendations will be provided at the end of the consult. During the consult the owner is taught how to read the animals responses, so that they will be able to continue to work with the remedies after the consult, as this is key to success.
Whilst not a legal requirement to ask a vet's permission to hold an Applied Zoopharmacognosy or Iridology consult with your animal, owners will be advised that their vet should be informed both of the animals condition and of the consultation. This is a professional courtesy and also supports the owner's duty of care and ensures that an animal will not miss out on any appropriate veterinary care.
I do, however, recognise that a self-selection consultation is not always possible and that there is a need for high quality proven high strength herbal products for animals. To meet this need we are delighted to offer a range of products that suit individual requirements and circumstances.
For those unable to have a personal consult, I also provide a telephone consultation service. If you have a questions about your animal, please feel free to email and/or call us (01483 608322). For more detailed enquiries we will suggest a telephone consult. We would rather offer support and advice to ensure you are ordering the correct herbs and essential oils for your animal.
Many pet insurance companies now cover complimentary therapies for your animals, please check your policy for details.
To discuss your animals individual needs, and to obtain a quotation for a consultation, please use the Contact Us page, email or call 01483 608322.
PLEASE NOTE APPLIED ZOOPHARMACOGNOSY, IRIDOLOGY, RED LIGHT THERAPY AND ANIMAL COMMUNICATION ARE NOT A SUBSTITUTE FOR VETERINARY TREATMENT. IF YOU HAVE ANY HEALTH CONCERNS WITH YOUR ANIMAL PLEASE CONSULT YOUR VET.