Holistic Lifestyle Coaching & Access Consciousness Bars-In Person / Remote
Catherine Edwards approaches her coaching from a very holistic angle, taking many factors into consideration.
Catherine approaches her coaching from a very holistic angle, taking into consideration health, diet & nutrition (including supplements), exercise, career, relationships, environmental, social and stress management. She uses the principles of all aspects of her training, including the CHEK Holistic Lifestyle Programme and meditation, combined with her extensive knowledge of herbal and natural remedies, and can really help with practical dasily actions to make the changes that you desire.
Whether there is just one part of your life you would like to improve, or you are completely overwhelmed and need support overhauling everything, Catherine can tailor a program to your individual wants and needs. Maybe you need to figure out your life's purpose?
To compliment the coaching, you will receive recommendations (when necessary) for nutrition, nutritional supplements and herbs and essential oils.
Access Bars Sessions:
Catherine is now a registered Access Consciousness® Bars Practitioner
The Bars are 32 points on the head where you have stored all the thoughts, ideas, beliefs, considerations, emotions and attitudes that you thought were important in any lifetime. When you have your Bars run (the practitioner touches your head doing this), it's like hitting the delete button on your computer. You will start to become more present in the now, releasing old thought- and behaviour patterns that are no longer useful for you.
A full Session where all Bars are run lasts about 90 Minutes.
A two hour session is needed for the initial consultation.
A series of 6 sessions are usually advised to make lasting changes.
Sessions can be in person, via Zoom or via a conference call line.

COMMITMENT
It is important before any coaching is embarked upon that both parties are clear about the commitment required to make change. Catherine can design a bespoke coaching package for you, to maximise success.
ADDITIONAL INFORMATION
All consults must be paid for in advance either by Pay Pal, Debit Card, Cash or Cheque to confirm booking.
Please note there is a 72 hour cancelation policy – any cancellations received less than 72 hours before your appointment will be subject to full charge.
My name is Catherine Edwards.
I have a BSc in Biology, specialising in Animal Behaviour and Physiology, and an MBA.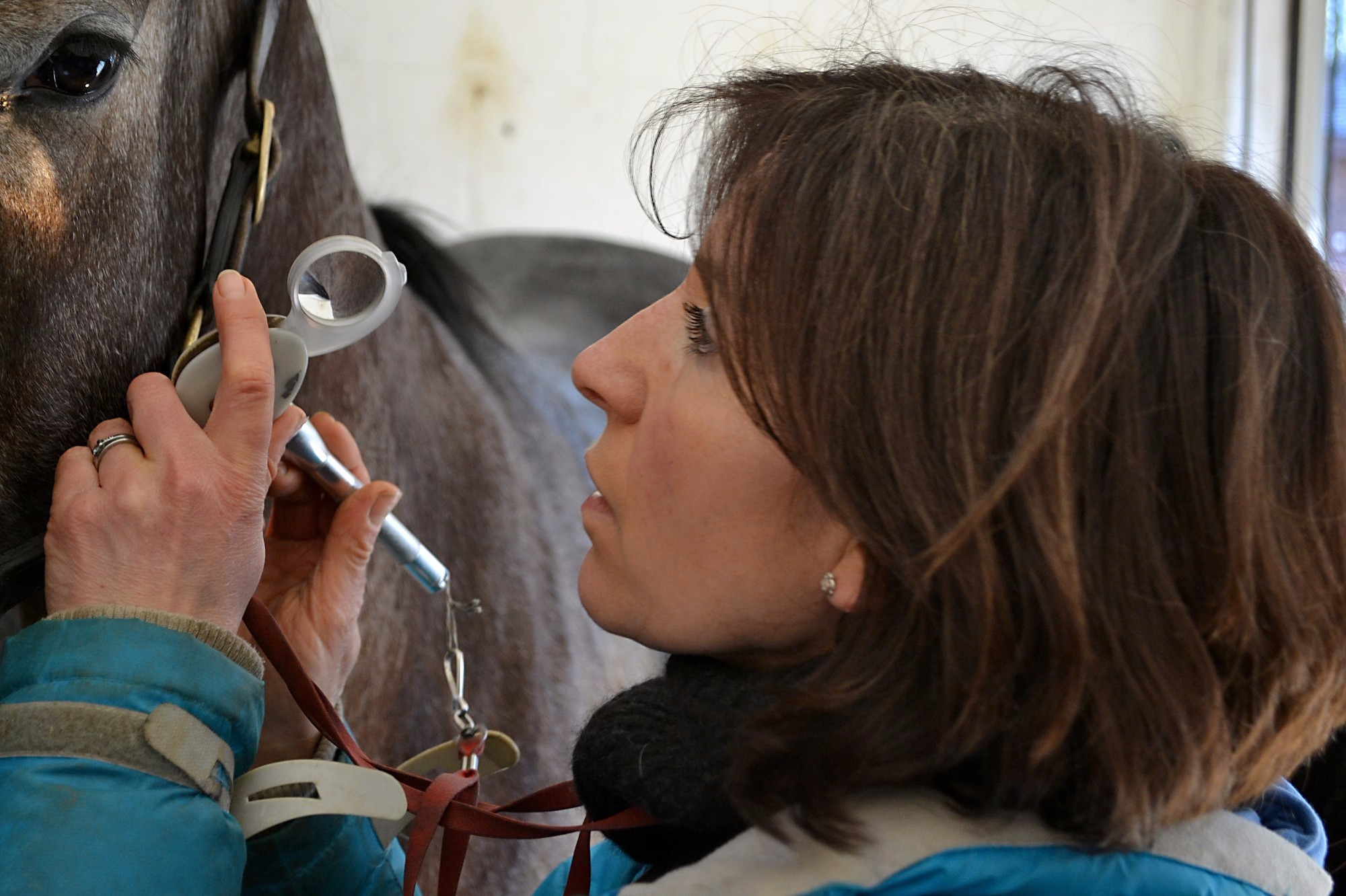 I also have professional qualifications as follows:
· Diploma Equine Iridology
· Diploma Applied Zoopharmacognosy (all species)
· Red Light Therapy Level 3 Practitioner
· ACT 2 Animal Communicator
· CHEK Holistic Lifestyle Coach Level 1
My real passion has always been animals, and I have owned my own horse(s), cats, dogs and guinea pigs for over 30 years. I have a keen interest in natural horsemanship and apply a holistic approach when working with horses, using a combination of Equine Iridology, Herbal Remedies, Zoopharmacognosy, Red Light Therapy, Animal Communication and a detailed knowledge of Equine Behaviour and Nutrition.
Having qualified as an Equine Iridologist with the world renowned Ellen Collinson I have built up an extensive knowledge in this area. I am continuing my professional development in this area through ongoing research, case study review with qualified peers and attending relevant courses as appropriate.
I work with a network of therapists, equine practitioners and vets and I am excited to share this journey with you.
Catherine Edwards - MBA, MSc (hons) Biology, Dip. Equine Iridology; Dip. Applied Zoopharmacognosy; Level 3 Red Light Therapy, CT2 Animal Communication