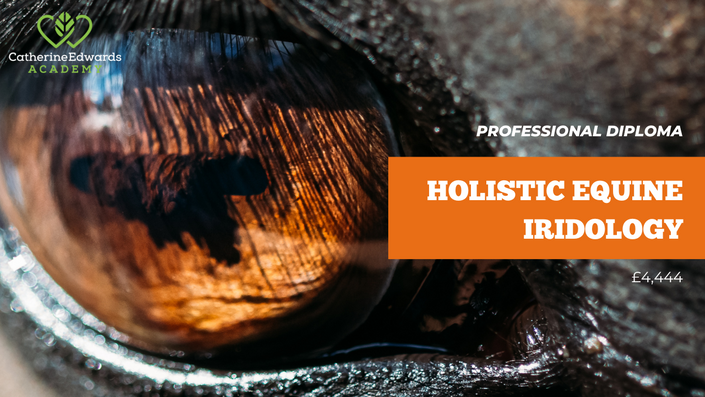 Holistic Equine Iridology Diploma Course
Is your Calling Working with Horses? They say the eyes are the Window to the Soul and they really are, even after all these years the privilege of working with horses and them inviting me to look into their eyes is humbling.
Would you like to understand the link between the symptoms a horse shows and the root cause of the issue?
Do you want to know how to keep your horses / your clients horses healthy?
Would you like to be able to advise the most effect ways to re balance each horse naturally using holistic therapies that will stop the problem coming back?
You've come to the right place.

Who is this Course for?
- anybody who wants to work with horses, whether you're just starting your career, looking to change your career or just following your true calling in your free time;
- any existing Therapist, Vet Nurse or Vet who wants to add a new exciting facet to their work with horses;
- any existing Iridologist who would like to extend their practice to working with horses;
- any Horse Owner, Yard Owner or Manager, Trainer, Farrier, Podiatrist or Groom who wants to learn and understand the frustrating hidden causes of problems that make horses ill, unhappy, show behavioural issues or lack performance.C
CLICK HERE to find out more about how Iridology can help you and your horses.
I am delighted to be able to offer a Diploma in Equine Iridology. My course syllabus has been approved by Balen's Insurance, and all U.K. students are able to get professional insurance cover, both as a student and as a Practitioner on completion of this course. This course is open to students globally. It should be noted at this time there are no Accreditation, Governing or Licencing Bodies covering Equine Iridology, however I am proud to say that any students completing this Diploma will be eligible to join the prestigious Guild of Naturopathic Iridologists International as an Equine Irdologist.

I am the founder of the Catherine Edwards Academy, and of www.naturallyanimals.co.uk and I will be your course Tutor for the Equine Iridology Diploma. I am delighted that you have decided to take this journey into the wonderful world of Iridology, which will give you an even deeper understanding and connection with the horses that you work with.
Having studied with the world renowned Equine Iridologist Ellen Collinson, I have many years' experience working as an Equine Iridologist, and continue to study this amazing discipline. My professional qualifications can be seen in my Instructor Profile. I also work very closely with the world leading human iridologist John Andrews. John lectures on five continents within the fields of modern iridology & natural medicine. He is the author of various books, has received 6 international awards for his work and is in practice in East Yorkshire & London.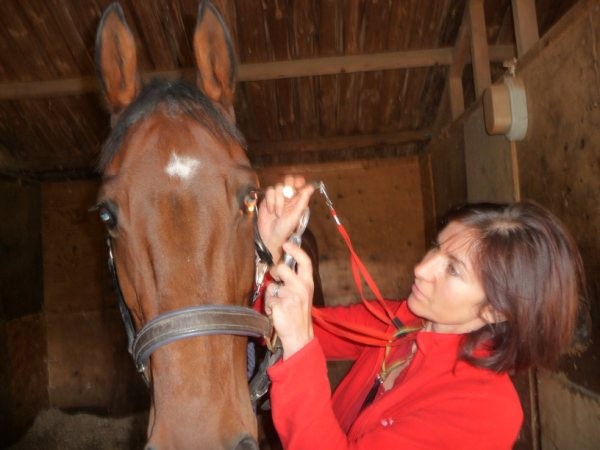 This is an extremely comprehensive course, and covers all that is needed to ensure that on completion you will be an excellent Equine Iridologist, and with an amazing knowledge of herbs and essential oils relevant to each problem found. The course consists of;
Amazing Value
12 Modules (Containing 35 Comprehensive Lessons) – in PDF and video format to enhance understanding
6 Assignments – to be submitted electronically
10 Case studies – to be submitted electronically
Practical Assessment Day – to be attended in person or assessed via Video submission for overseas students.
Zoom Conference Calls with students to share new learning and answer questions
Ability to shadow Catherine or other qualified practitioners in your area on consults
AFTER SUCCESSFUL COMPLETION YOU WILL BE ADDED TO THE REGISTER OF QUALIFIED EQUINE IRIDOLOGISTS, BOTH AT THE CATHERINE EDWARDS ACADEMY AND ALSO THE GUILD OF NATUROPATHIC IRIDOLOGISTS INTERNATIONAL
This course is suitable for anyone wanting to become an Equine Iridology Practitioner. If anyone would like to take the course for interest / use with their own horses, but not complete the assignments and case studies, please contact me as this is available at a reduced price but will not provide a professional qualification.
They say that The Eyes are the Windows to the Soul, and you are about to discover how true this is. I look forward to sharing this journey with you.
Catherine Edwards 2017
---
Course Duration: Maximum of 2 years from commencement for professional qualification BUT lifelong access to course and all updates

Insurance: All students will be required to take out student insurance (available through Balan's or your own Insurance provider). The Catherine Edwards Academy has approved insurance for all students via Balen's, however students are required to arrange and pay for this themselves. Quotes available.Insurance cover is recommended for any therapy training.
Pre-Requisites:

Anatomy & Physiology: overview anatomy & physiology training is included to ensure all students are competent to perform an accurate iridology assessment and understand the implications of the results. This is included in Modules 3, 5, 6, 7a, 7b, 8 & 9. This course does NOT give a separate A & P Qualification.

No previous qualifications are required.
Additional Benefits:

On Qualification UK students will qualify for discounts and commission on all herbal products currently sold through Naturally Animals. This will provide an additional revenue stream. To be arranged separately on completion of Diploma. Terms & Conditions will apply.

Complete Templates for consult forms and all Iridology Grids provided - everything you need to start consulting straight away.

Professional Insurance Approval (actual insurance cost not included)

Ability to be a Member of the prestigious Guild of Naturopathic Iridologists International as an Equine Iridologist.

Discount on any further courses studied with Catherine Edwards Academy.

Ongoing support from Catherine Edwards for the duration of the course and afterwards.

Become part of a close group of professionals sharing knowledge and continuous learning
Equipment Requirements – full details specified in Module 2, but budget overview:
Handheld adjustable torch & magnifying glass – allow £25.00

Digital SLR camera and macro-lens – allow £350.00 - £700.00 depending on whether you can obtain second hand. NB some phones may now have a sufficient camera. This will be up to the individual to determine but I will advise.

Reference Books – will depend on previous knowledge & experience, and is optional. The course provides all the information needed with a comprehensive list of references for each module.
Please click here to download course curriculum.

Please contact us at:
Email - [email protected] Phone - +44(0)7796 170455
I would be delighted to discuss our individual needs
Your Instructor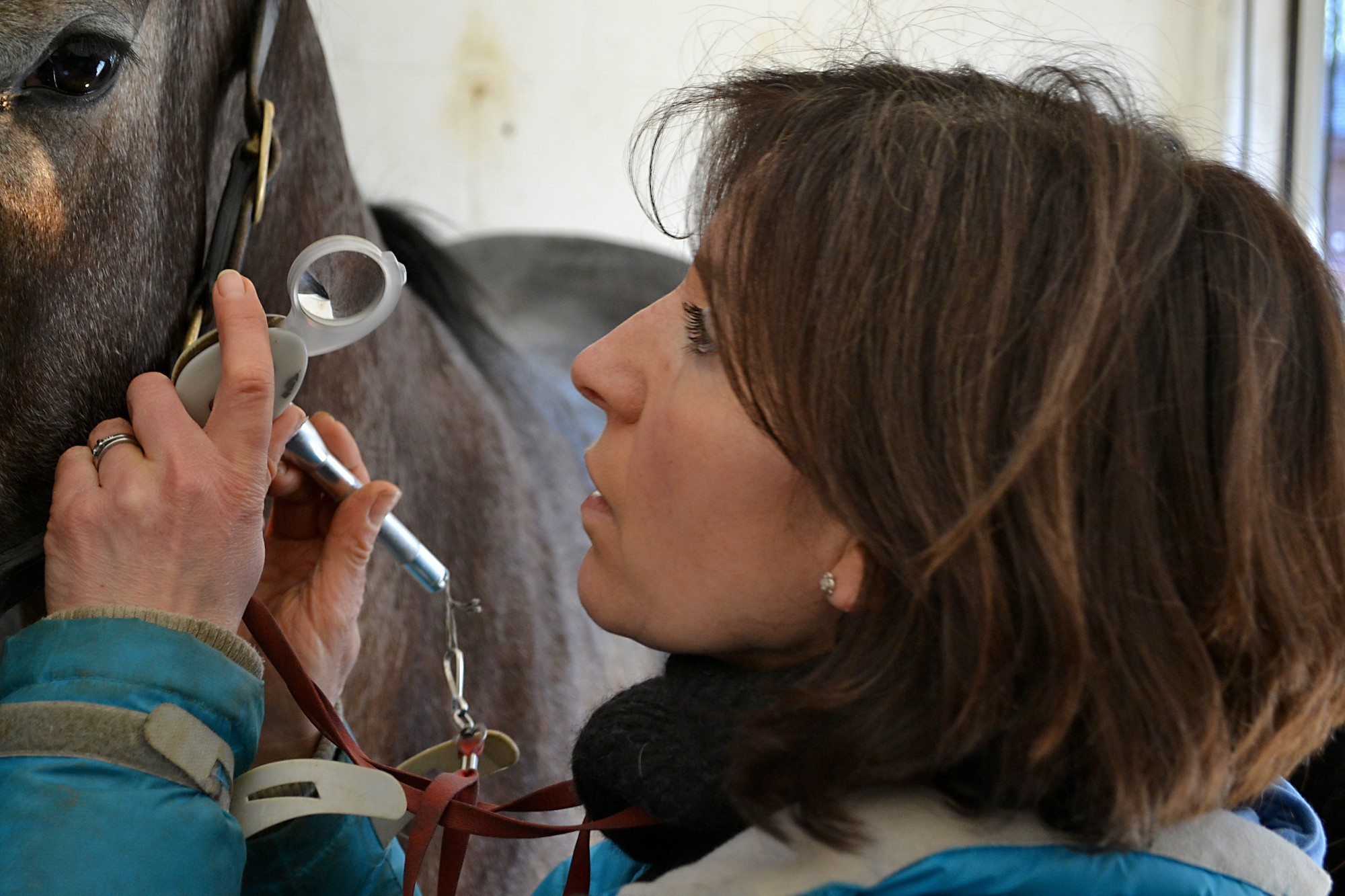 My name is Catherine Edwards. I have a BSc in Biology, specialising in Animal Behaviour and Physiology, and an MBA. I also have professional qualifications as follows:
· Diploma Equine Iridology
· Diploma Applied Zoopharmacognosy (all species)
· Red Light Therapy Level 3 Practitioner
· ACT 2 Animal Communicator
· CHEK Holistic Lifestyle Coach Level 1
My real passion has always been animals, and I have owned my own horse(s), cats, dogs and guinea pigs for over 30 years. I have a keen interest in natural horsemanship and apply a holistic approach when working with horses, using a combination of Equine Iridology, Herbal Remedies, Zoopharmacognosy, Red Light Therapy, Animal Communication and a detailed knowledge of Equine Behaviour and Nutrition.
Having qualified as an Equine Iridologist with the world renowned Ellen Collinson I have built up an extensive knowledge in this area. I am continuing my professional development in this area through ongoing research, case study review with qualified peers and attending relevant courses as appropriate.
I work with a network of therapists, equine practitioners and vets and I am excited to share this journey with you.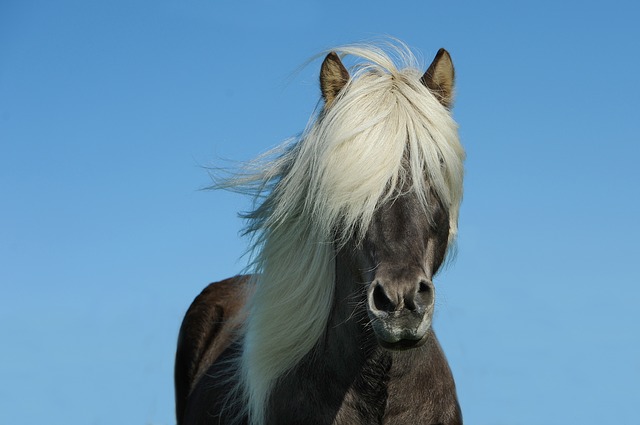 "Catherine came to visit the ponies at our rescue centre for the first time 2 years ago – we were already using herbs but Catherine has been able to greatly enhance our knowledge, skills and techniques. Catherine is amazing…so supportive and encouraging and happy to answer any questions you might have. It's her knowledge, approach and combination of techniques which is so special! She has helped us with self- selection, iridology and red light therapy – a range of therapies to address and manage emotional issues, structural issues and physical challenges - all of which are critical to address as part of the rehabilitation process.
Iridology has been such a crucial tool to understanding our ponies' needs and keeping them healthy. Catherine's assessment and recommendations for getting our management plans right for each pony means that now the laminitic ponies who used to be kept off the grass for long periods of time in the summer are back grazing on the same routine as our other non-laminitic ponies. As long as we follow our management plan we have no laminitis…this is such a gift…and beyond what I ever thought we would achieve! It has helped us to now concentrate on rehabbing more complex cases - we currently have a pony who would be labelled as "Cushings" – the vet tests and iridology show that his condition is not Cushings disease. In fact his lymphatic system is the issue and we have been able to nutritionally support him through these issues into a significantly improved state of health that we can regularly reassess. We have been so impressed that I am undertaking the iridology practitioner course myself!
Thank you Catherine!
- Faye, Devon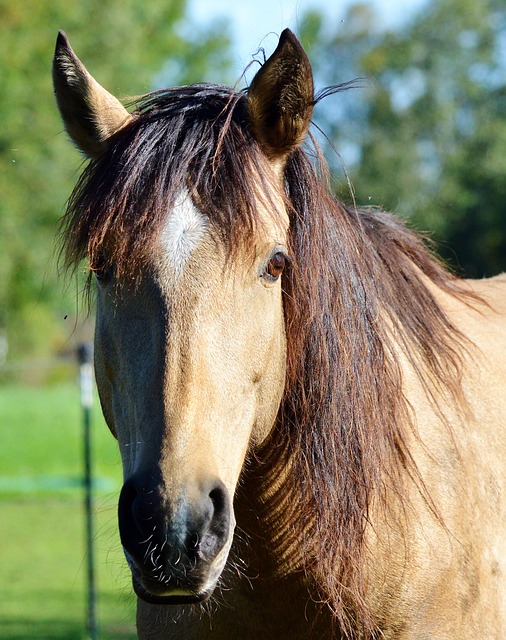 "My 8 year old Appaloosa Ozzie has had physical issues since he was three when he was diagnosed with pedal osteitis. When he was six the seemingly 'genetic bad card' he had been handed had moved up to his SI joint causing a lot of pain. On my vets advice I waited until he was seven and a half before having him physically tested to see if his growth plates fusing would have made him safe to re-back. During this time he had really good nutrition to support him and was only walked out or shown in hand. Because I wasn't sure whether he was out of pain or not and all of my horses had had glyphosate sprayed on them by a neighbouring farmer which made them very ill, I didn't want to take any chances so I asked Catherine to come and do an iridology consult, self-selection (zoopharmacognosy), red light therapy and a structural assessment with him. She found a lot of markers in his eyes and recommended a vet check, which we did. The results of the iridology were very accurate, and it was great to see how he selected for what had been found with the iridology assessment. That resulted in me adding Manna probiotic and MSM to his natural organic diet. My vet recommended high dose Vitamin C and I supplemented all of the horses diet with self-selected herbs and oils. So far, Yarrow and Peppermint oil are popular and Turmeric, Seaweed, Barley Grass, Hawthorn berry, Rosehips and Fenugreek, they are all selecting these on a regular basis. Just because we are into the winter now, I decided to add in Naturally Animals Hedgerow mix, it has so many good things in that usually they can self-select from the hedgerows around their field. The vet came out to re-check Ozzie after 7 weeks of Vitamin C and several months of Manna, MSM and the self-selection, he is much better, heavier, shiny coat, his gums are not blue and yellow anymore, but a much healthier pale pink. I am hoping that this improvement will continue and I am very grateful that I have such a wonderful open minded vet, Catherine and Naturally Animals who found the problems in his eyes and provided Ozzie with top-grade herbs and supplements. He has also greatly benefited from Red Light Therapy and Mastersons."
- Auriol, Surrey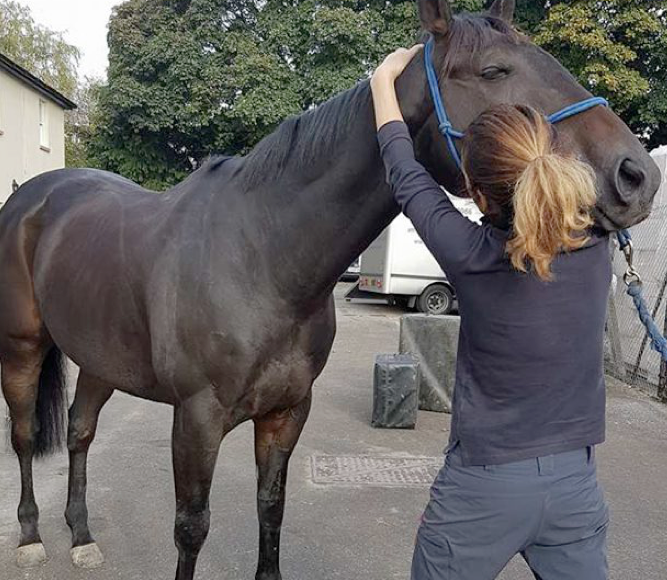 "Catherine Edwards, using Equine Iridology, saved my horse's life when she suffered an acute bout of liver failure. I cannot recommend Catherine enough in terms of her understanding and knowledge of both the use and application of equine iridology as well as the herbs and oils that can be used to help resolve so many issues for horses. I continue to use Catherine's products to this day."
- Joanna Archer, www.surreyhillschiropractic.co.uk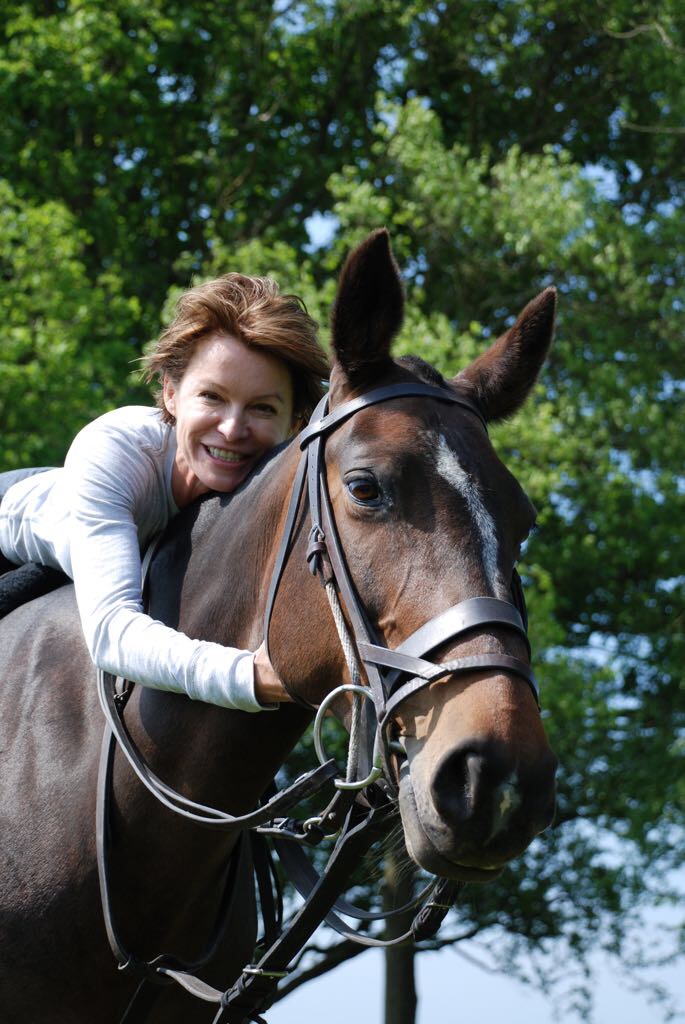 "Catherine's knowledge of Equine Iridology is amazing, I have used her for all my horses and the information is so accurate, and has really helped me to support my horses more effectively and make better decisions for them. As a Riders Fitness and Recovery instructor, I recommend an iridology consult for every horse owner. I have seen the Equine Iridology Diploma and it is brilliant – I am sure I would be happy to use any Practitioner that has been through this great course."
- Anita Hobbs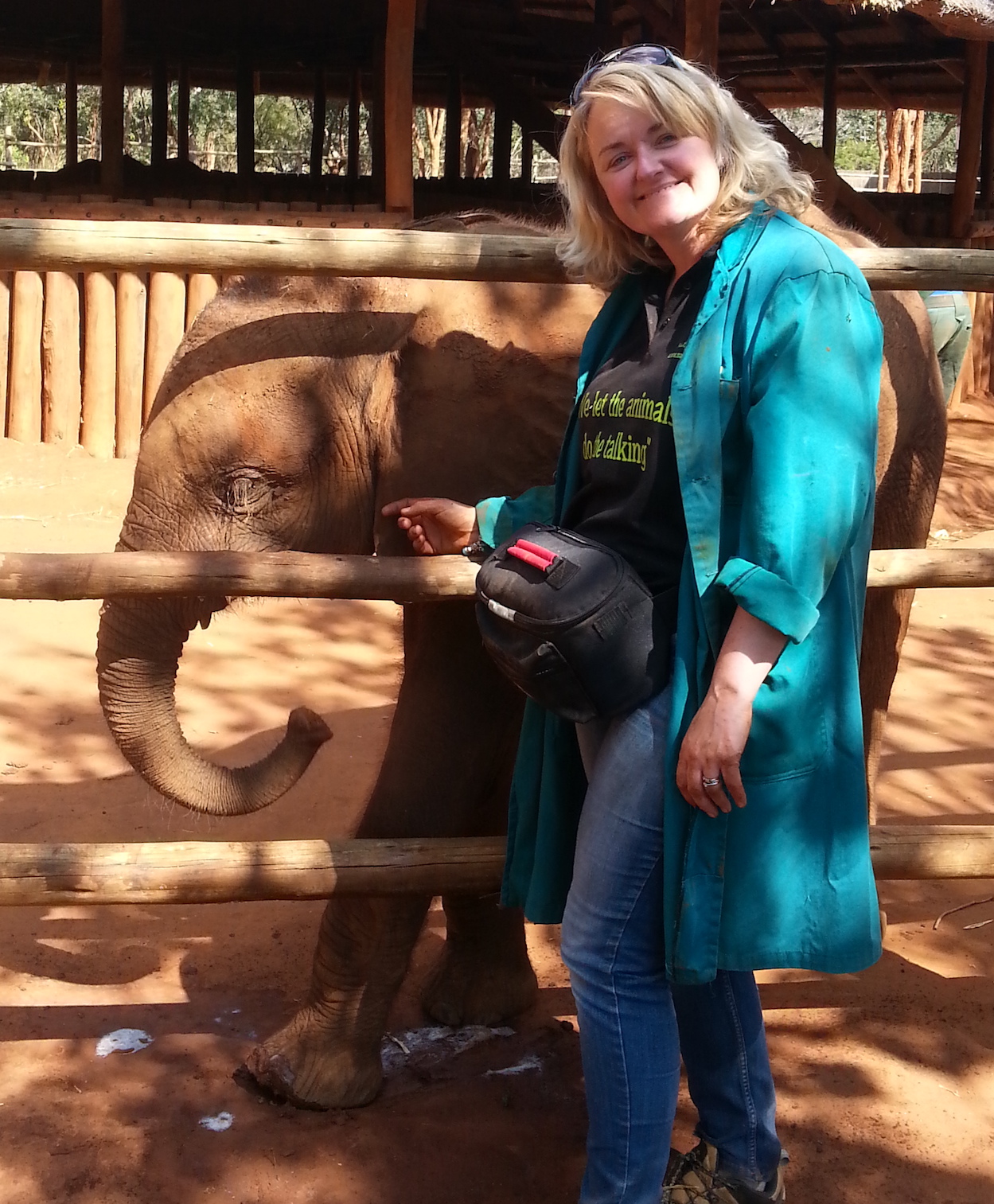 "I have known Catherine for many years and worked closely with her on our partnership with Naturally Animals as well as continuing the research and development of Equine Iridology and herbal self-selection. Her commitment to and knowledge of holistic animal health care is second to none and you will not find a more passionate and dedicated animal health practitioner in the UK today.
I have recently had the pleasure of undertaking a peer review of the equine iridology diploma for Catherine and I am truly excited that there is course now available that goes into such depth and that shares her knowledge to other interested parties.
I would be more than happy to recommend anyone that studies this diploma to any horse owner interested in iridology and its benefits."
- Leanne Wrentmore
Frequently Asked Questions
When does the course start and finish?
You can start the course starts whenever you like! It is a completely self-paced online course – in that you can decide when you start and when you finish HOWEVER to achieve the Diploma the course must be completed within two years of enrolment.
How long do I have access to the course?
After enrolling, you have unlimited access to this course for as long as you like - across any and all devices you own. All modules are in downloadable format.
What if I am unhappy with the course?
As this is a Diploma course, once enrolled the course is non-refundable. This is to protect the copyright and technical content of the course from misuse.